I was excited when several years ago, a woman I didn't know, contacted me about including one of my sketches, Autumn Tree, in a book she was writing. Priscilla Vernier is her name and her book, Notes 'n Quotes, has just been published.
Congratulations Priscilla!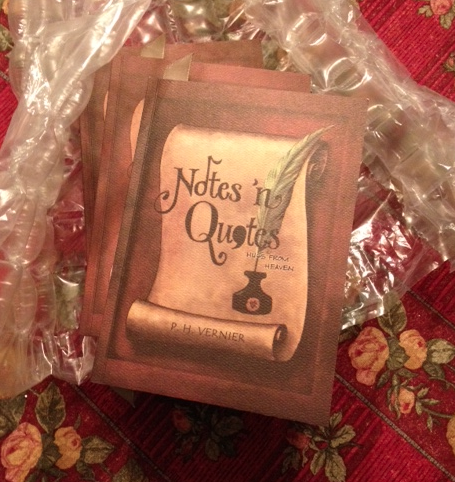 This awesome book can be read up, down, across, forward and backward!
Priscilla writes:
"Discover The Playful Art…of word symmetry.

Allow….your imagination to freely travel.

Read…. between the lines bouncing across the page.

As Well As….down each page occasionally arriving with more than one message."
It's a wonderfully unique book and makes a thoughtful gift.
If you'd like to purchase a book, please contact Priscilla by email at <priscillaverner@comcast.net> or on her Facebook page.
-Judy