I recently visited the beautiful Detroit Garden Works. A garden shop of distinction, with beautiful sculpture, wonderful plant combinations and tons of amazing treats for a passionate gardner to drool over.
Here are a few photos from my visit: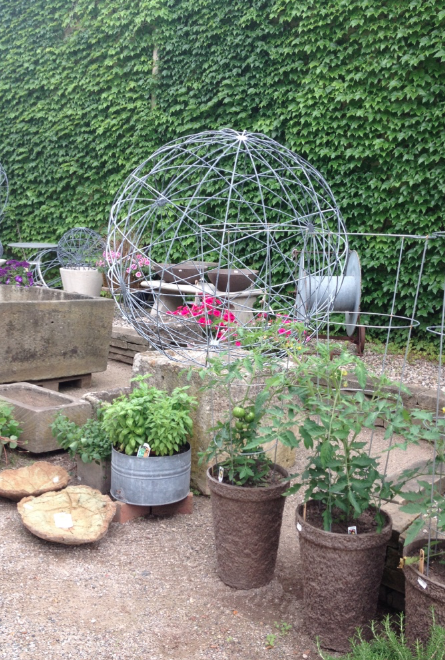 These large concrete fruits greet you as you pass through the gate. They would look so cool in my garden!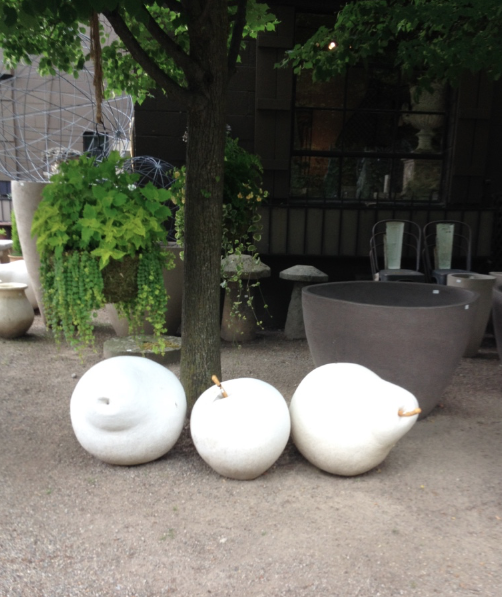 Below is Deborah's dog, Milo. Read a post from Deborah's blog about him here.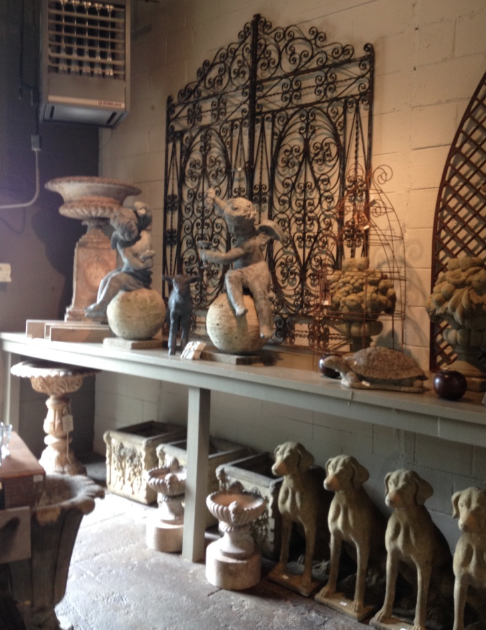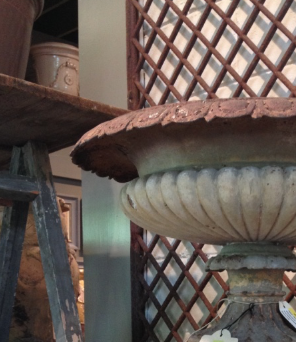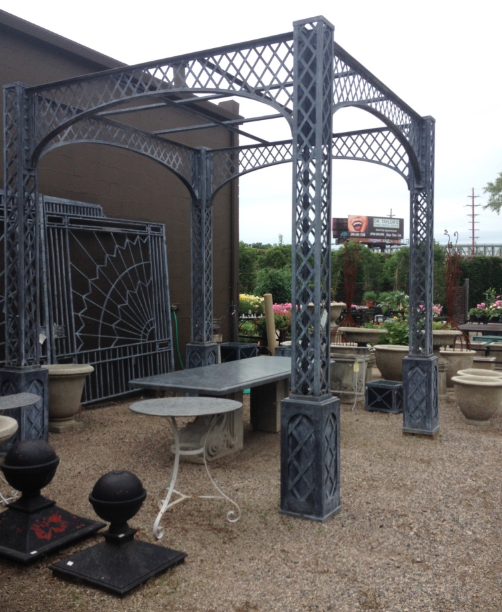 I even had the opportunity to meet the owner Deborah Silver. The shop lives up to its tagline: Where Passionate Gardeners come to shop!